It's always so exciting when we get to hand off a finished engagement ring. We've had quite a few amazing engagement ring pickups recently. Take a look!
We've been seeing a lot of emeralds lately and there's nothing like a classic emerald with tapered baguettes. LOVE.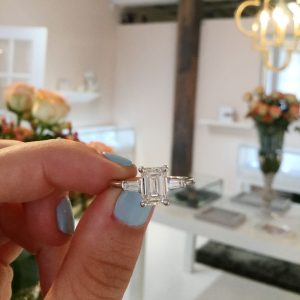 Another classic, we all fell hard for this round with tapered baguettes.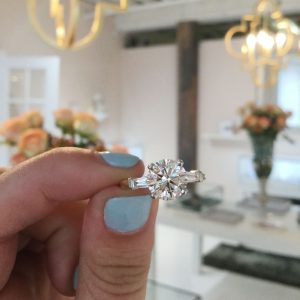 This was a really special one. This ring was made for a client who wanted to represent the two merging families' 5 kids. We picked an amazing center stone and surrounded it by the unique diamond and sapphire setting.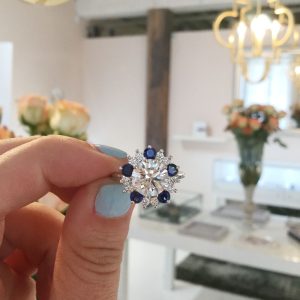 Last, but not least… Our client inherited an amazing 3.21 carat emerald engagement ring, but wasn't in love with the setting. We added epaulette side stones to give the ring a whole new look. We couldn't stop taking the ring out of the safe to look at it.