Our client gave his late father a gold "Dad" ring on a special Father's day after earning money from his very first job.
The ring was a chunky gold band that read "DAD." He wanted to be able to remake this ring into something that he could wear.  He thought that it would be a great idea to combine his own wedding band with this ring to create one ring.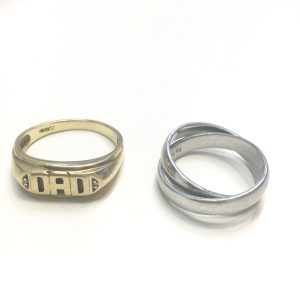 His wedding band was a platinum interlocking style of ring.  We melted both rings together to make a two-tone ring.  After we sent the ring to  our hand-engraver who created this beautiful and intricate design.
We absolutely love how this ring turned out and the story is another  example of how jewelry connects us to the people we loved.  It's one of the best parts of our jobs!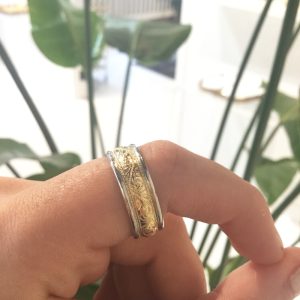 If you are interested in remaking an heirloom piece of your own, give a call to get started at 617.292.0079.