Our client came to us with several pieces that she didn't wear.  All of the pieces were sentimental and she wanted to combine them all into a single piece that she could wear every day.  She decided to make a big ring combining all of the large stones and the end result did not disappoint.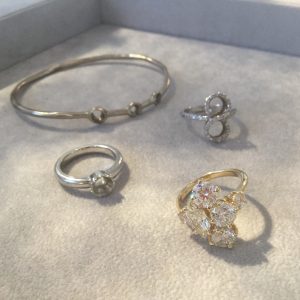 The ring has a TON of diamond power (just under 4 carats to be exact) and really fills the finger. It's set low, so it is super comfortable, making it an easy ring to wear everyday. It was so fun to work on this project because our client loves jewelry and wasn't afraid to use all of the diamonds together in a big bold piece.  She also really loved the idea of an asymmetrical setting which worked well with the stones she had.  It's always an honor to re-work these heirloom pieces.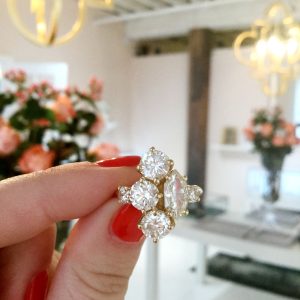 Interested in your own custom project? Text or call the store to learn more about working with us at 617-292-0079!