Sleek, clean baguettes make every piece better!
Our client brought to the store a treasured Aquamarine ring that she inherited from her grandmother.  It was set in an ornate gold setting.  She didn't feel she fit her style, so we set off to come up with something that she would feel comfortable wearing.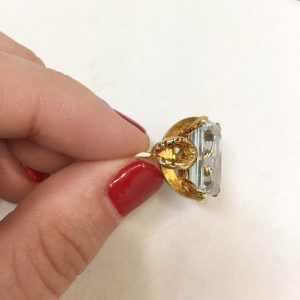 When we work on a custom project, we send out a lot of ideas and inspiration so we can set some direction as we start to design pieces.  Once we have an idea of a new client's style,  we develop the CAD.  For this project, we sent a ton of different design possibilities for the stone but Moria and I really had our hearts set on a certain design for the emerald cut Aquamarine. We thought the clean, emerald cut bluish green stone would look amazing set in platinum framed with clean, sleek baguettes.  Our fingers were crossed as we sent her ideas!​  Our wishes came true and here's the stunning result!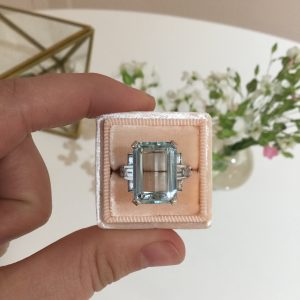 Email us at info@mflynnjewlery.com or text the store at 617-292-0079 if you're interested in your own remake|redesign project!