One of our client came to us with the thoughtful idea of gifting her sister a pair of custom ear jackets to accent her diamond studs, AKA a little extra BLING. We wanted the jackets to come out just right so we put of our cute Gift of Custom Cards in an M. Flynn box with a bow and asked her to send us the earrings so we could get the perfect fit.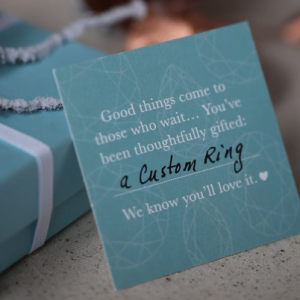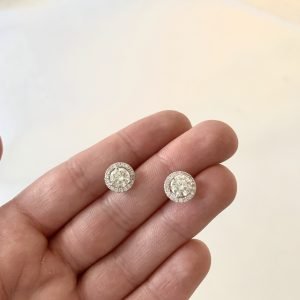 She got to experience working with us one-on-one and we were able to work with her existing earrings to make sure the diamond filled jackets fit like a glove. Now she can have two earrings looks: 1 is a classic everyday look, and the other is a total amp up. Sisters always know what we really want for our birthday.
If you come across jewelry that's been sitting around and could use a little love, let us know how we can help!
Text the store at 617-292-0079 and we will get back to you shorly.